---

3QuarterSet - Uilleann Pipes 3/4 Set Three Drones and Two Regulators for the iPhone and iPod Touch
---
3QuarterSet is a set of three drones and two regulators (tenor and baritone) found on a "3/4″ set of Uilleann pipes in the most common keys of D, C#, C, B, and Bb.
3QuarterSet is fully tunable +/- 50 cents in one-cent increments.
3QuarterSet uses 16-bit 44 KHz, seamlessly looped sound samples from my personal 3/4 set of pipes built by Kirk Lynch, not synthesized tones, so is very realistic sounding. The samples all are tuned using proper just intonation relative to the drones and are perfectly looped.
---
Using the iPhone/iPod Touch screen mounted on the leg with a short standoff as shown in the videos below, it is possible to play 3QuarterSet exactly as one would the physical instrument, turning the drones on and off with a switch and picking out the chords with the side of the hand.
Touch the regulator play mode icon just below the drone switch to toggle between regulator auto-chord play and single play modes.
On the settings page, you may set the root key (D, C#, C, B, or Bb), overall tuning offset, and the volume of the regulators and the drones independently. All settings are saved when the app exits.
The "Cents" slider on the settings page allows you to adjust the tuning +/- 50 cents in one-cent increments. Touch the displayed cents offset number to reset to zero.
The tuning feature allows you to play along along with historical recordings that may not be in exact standard pitches.
---
3QuarterSet Overview
---
Single regulator play demo
---
Here's a demonstration video showing how to use the app to play along with a Seamus Ennis recording of "The Frieze Britches" where his set is about 40 cents flat of C#.
The video shows 4QuarterSet, but 3QuarterSet works the same way.
---
Touch the regulator play mode icon just below the drone switch to toggle between regulator auto-chord play and single play modes:
---
Regulator chord play mode operation
---
Regulator single play mode
---
Regulator notes (key of D)
---
Settings page
---
Live play setup with foam block and velcro ties
---
Creative Uses for 3QuarterSet
GbHandlebar, a performer on YouTube, put together this version of "Ashokan Farewell" for mel.net's January 2010 TOTM project.
In the video, he's playing the melody on melodeon, and using 3QuarterSet to play drones and chords with his toes.
As A Decade Dawns
---
For those who are just finding out about the Uilleann pipes, please watch the short tutorial video below by Gary Roche demonstrating all the parts of the instrument.
An Introduction to the Uilleann Pipes
---
If you are interested in a full set of three drones and three regulators for your iPhone/iPod Touch in the keys of D, C#, C, and B, I also offer 4QuarterSet, which is available for $4.99 on the iTunes App Store.
4QuarterSet Demonstration
---
Multitrack Demo with Uillitina + Englitina + BoxKeys + 4QuarterSet
---
Unsolicited User Comments About 3QuarterSet
From ChaplainBlake on Chiff and Fipple:
"I have 3Quarter set, and will be picking up both 4Quarter and "Just Drones".
I used 3Quarter in a Christmas Eve service, and had lots of positive comments on it.
Using drones with "O Come, O Come Emmanuel," offset with chanted antiphons was really cool. Ancient sound.
On a tangentially related point: I like supporting innovation in music, and these apps definitely qualify."
---
From Michael Peyton:
"Just wanted to thank you for your app. I got it 2 days ago just messing around on the iPhone.
I punched in uilleann figuring nothing would pop up and to my suprise I found your creation.
Well I love it and can't keep my pipes down. I have been stuck on a half set for 12 yrs and have a Seth Gallagher set.
Just haven't been able to buy the regs. So until I can throw 3 grand down I have this.
Wells thanks again and all the best!!!"
---
From GbHandlebar on YouTube:
"Indeed, congratulations for thinking up and developing the app in the first place.
I've found it to be a lot of fun, not only with the melodeon but with other instruments too.
It's a really simple idea that seems to work better than I could ever imagined."
---
Questions and Answers
---
Q: I'm not hearing any sounds on my iPhone! Help!
A: Make sure your ringer switch isn't in the "mute" position.
Q: Is there a quick way to reset the cents tuning offset?
A: Touch the cents offset number on the settings page to reset the value to zero.
---
Additional Resources
To learn more about the Uilleann pipes, please visit the following sites:
Patrick D'Arcy's Uilleann Obsession Site
Chiff and Fipple Uilleann Pipes Message Board
---
Acknowlegements:
My thanks go out to Steve Pribyl, Ben Jaber, Patrick Maun, Fel Bautista, and Patrick D'Arcy for their help beta testing the app.
---
Future Plans
I am very interested in any suggestions for features or improvements to the apps for future updates, please drop me an email anytime with your ideas!
---
More Apps To Enjoy
AppCordions iOS Apps Catalog
---
Contact
For more information, please contact Michael Eskin or visit the AppCordions website: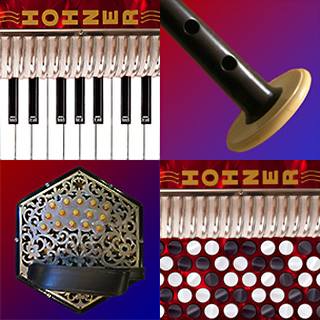 ---
Apple, the Apple logo, iPad, iPhone, and iPod touch are trademarks of Apple Inc.,
registered in the U.S. and other countries. App Store is a service mark of Apple Inc.
---